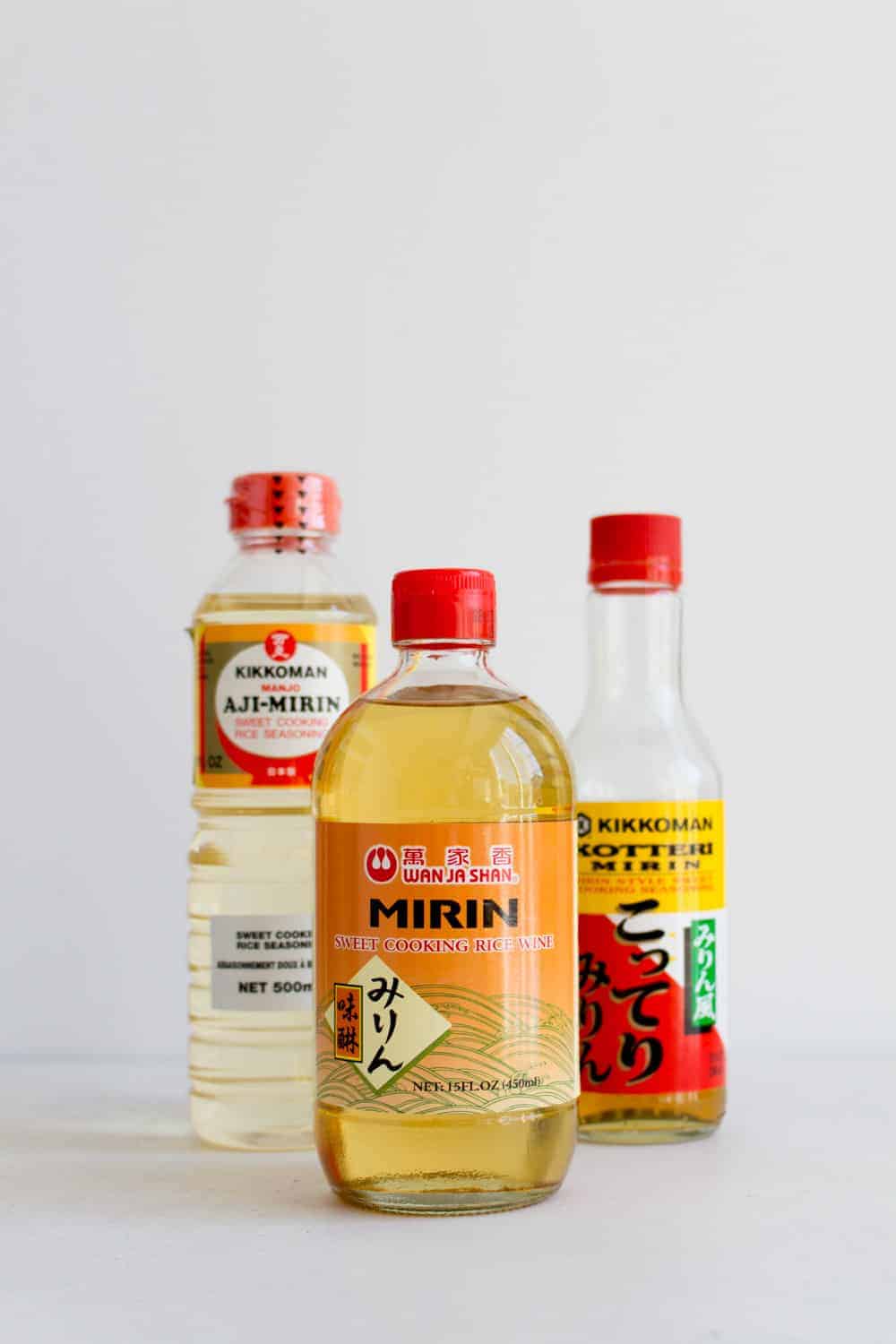 An essential ingredient in a lot of recipes on my blog, mirin is a type of rice wine that is subtly sweet and slightly tangy. Here's what you need to know about it, where to buy it, and recipes to make with it!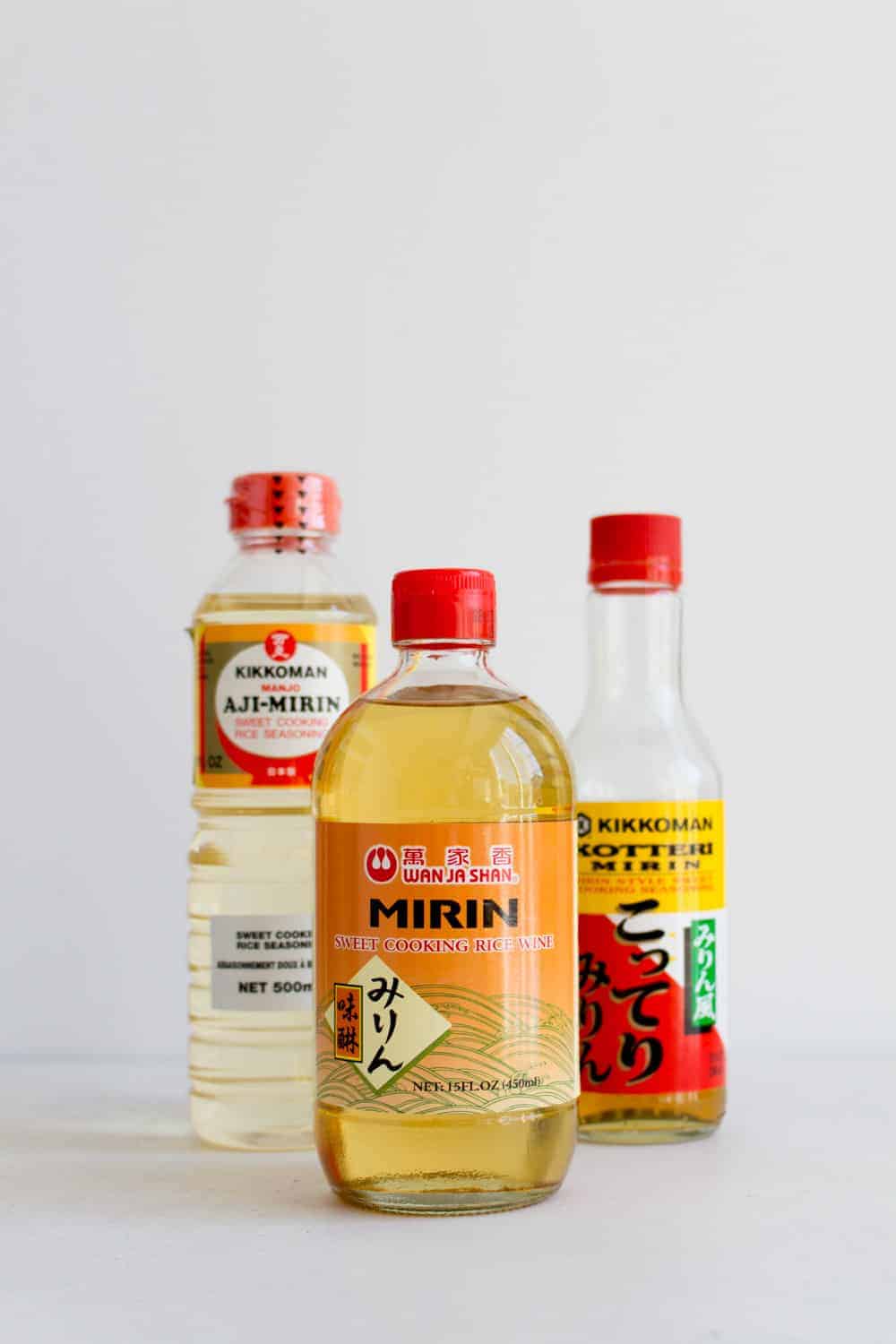 Mirin (みりん) is a type of Japanese rice wine similar to sake, but with lower alcohol content and higher sugar content. It's an essential ingredient in Japanese cooking that is the perfect balance of salty and sweet.
It is such a versatile ingredient and has so many uses. You can add mirin to sauces, salad dressings, marinades, glaze, broths, and more. It also tenderizes the ingredients you cook with, so I pretty much use it in everything.
In the image above, you'll see that the mirin in the back says aji-mirin. This is mirin seasoning which is different than mirin. Aji-mirin contains alcohol, glucose, corn syrup, and salt whereas true mirin (hon mirin) is made with short-grain rice which is fermented in rice malt and mixed with shochu. You might be able to find these imported at specialty grocers. The main difference between mirin you might find at the store and hon-mirin is the use of sake in mirin instead of shochu.
When I'm in a pinch, I use them interchangeably.
Where to Buy Mirin
I get my mirin from my local Asian grocery store but you can find them online.
This is the mirin I use the most often and this is the aji-mirin that I have. This mirin is a great option as well.
Mirin Substitutes
When I'm out of mirin, I will use rice vinegar with honey added for sweetness. However, I highly recommend buying a bottle of mirin as you can use it in so many different recipes!
Recipes Using Mirin